Starklite April 2022 Special Sales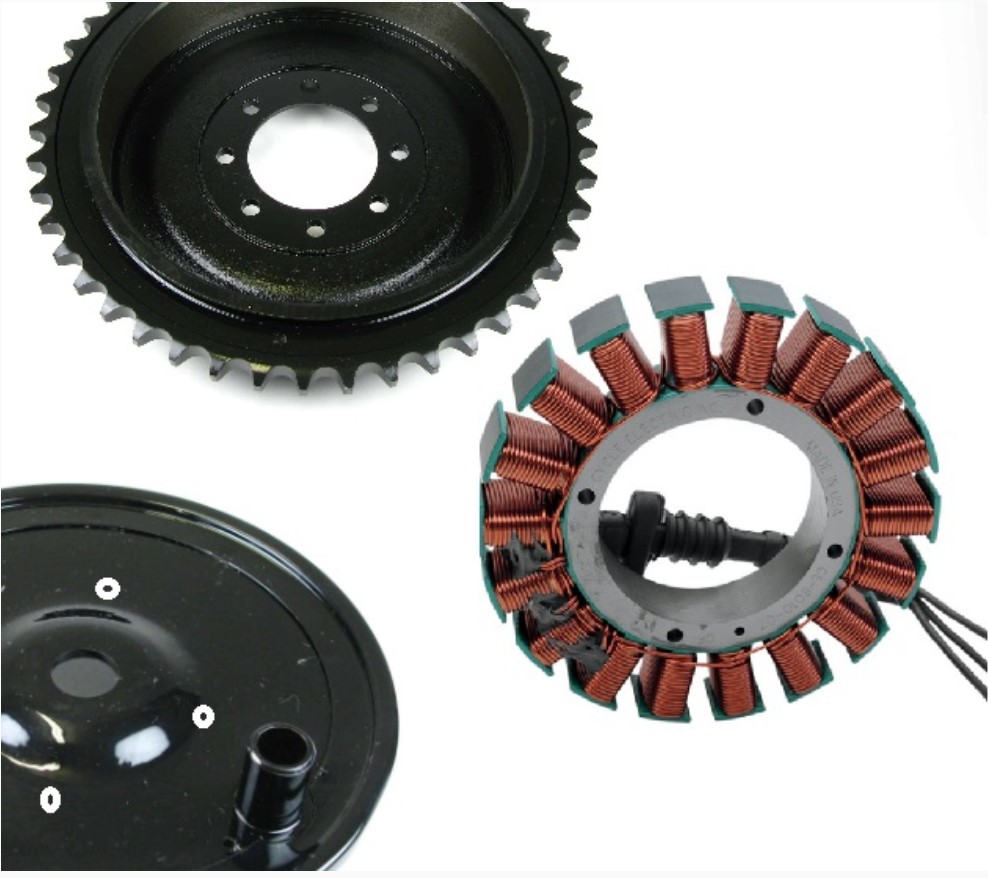 Hurry while supplies last on these Limited Edition Items:
SLC E-BRAKE CHF 74
ELECTRIC BRAKE/ START KIT DRUM BRAKES
FITS MOST CHIEF MODELS 1940-1953
SPECIAL – $599
Replaces Rear Bolt on Drum and Brake Shoes –
Braking Force is Applied to the Drum Via Regenerative Induction. Energy is reclaimed and used to charge the battery.
Kit retains stock appearance. Brake rod activated. Only a few leads to route.
Can also be used as a rear wheel starter in the field. Limited to battery capacity. Call us for updated battery options.
Includes: Brake drum, Axle Coil, and Control Unit
Inspired by new electric bicycle technology
SLC COVER IT
FARADAY SHIELDING COVER
Faraday Protection Fabric Blocks EMP and Microwave Radiation
Breathable Aluminum, Nickel, Copper Fabric
Also keeps dust and radioactive fallout off the paint.
Special – $69.99
SLC17-EM1 
MARCONI ELECTRONIC IGNITION – Chief, Scout, Vertical Twins
Special $129.56
Wireless AC ignition uses no wires. Variable transformer will operate 6 or 12v
Eliminates 99% of the electrical problems relating to wiring. Only two wires involved feed power to the trigger/ignition plate.
"NO WIRES, NO PROBLEMS!"
– kit includes Tesla ignition coil spark plugs. Coil over plug design (The plugs are the coils so no plug leads required.) Plugs are available to two heat ranges.
– Bluetooth enabled to monitor and adjust advance curve with your mobile device.
Inspired by Nikola Tesla's research at Wardenclyffe NY on wireless power transmission
SLC – HD SHOE
FOLDABLE SHOES TO FIT INSIDE YOUR TOOL KIT
SOME REPAIRS CAN'T BE MADE ON THE SIDE OF THE ROAD AND REQUIRE WALKING
AND PUSHING. COMFORTABLE SHOES ARE A MUST. ALWAYS A GOOD IDEA TO:
BRING SHOES ALONG.
Great Gift to give your friends who ride Harley Davidsons.
Not recommended for use while kick starting
Special $29.56
HURRY WHILE SUPPLIES LAST ON THESE LIMITED-EDITION ITEMS!!!!